The Friday Report
August 10, 2018
Forum News

This Week on Education Matters: Should Schools Scrap Letter Grades?

Carroll Middle School in Raleigh is scrapping letter grades for a new approach that is gaining traction nationally known as competency-based learning and grading. We talk to the school's principal Elizabeth MacWilliams on why they are making the switch. We also meet the 2018 Burroughs Wellcome Fund NC Teacher of the Year with an unforgettable name, Freebird McKinney of Alamance County.

 Guests:

Elizabeth MacWilliams, Principal, Carroll Middle School, Raleigh (pictured above)

Freebird McKinney, 2018 Burroughs Wellcome Fund NC Teacher of the Year (pictured below)

When and Where to Watch Education Matters

Saturday at 7:30 PM,

WRAL-TV (Raleigh/Durham/Fayetteville)

Sunday at 8:00 AM,

FOX 50

(Raleigh/Durham/Fayetteville)

Sunday at 6:30 AM and Wednesday at 9:30 AM, UNC-TV's North Carolina Channel (Statewide)

The North Carolina Channel can be found on Time Warner Cable/Spectrum Channel 1276 or check your local listings and other providers here.

Online at https://www.ncforum.org/.

Education Matters is also available as a podcast on iTunes, SoundCloud, Stitcher, Overcast, and Google Play Music.

Color of Education: An Evening with Nikole Hannah-Jones 

This fall, the Public School Forum of North Carolina, in partnership with Duke Policy Bridge and the Samuel DuBois Cook Center on Social Equity at Duke University, will host the first in a series of annual summits and convenings focused on race, equity and education in North Carolina under the banner "Color of Education." The kick-off event will feature award-winning New York Times Magazine reporter Nikole Hannah-Jones. The event is sponsored in part by the Grable Foundation.

Color of Education: An Evening with Nikole Hannah-Jones

When: Tuesday, October 2nd at 6:00 PM

 

Where: Duke University at Penn Pavilion

Tickets:

https://tickets.duke.edu/online/article/nikolehannahjones18

"Nikole Hannah-Jones is one of the country's most respected and influential voices on issues of race and education and we're thrilled to have her kick-off this new phase of our work to address the systemic inequities and barriers facing students of color in North Carolina," said Keith Poston, President and Executive Director, Public School Forum of North Carolina.

In 2019 and beyond, "Color of Education" will evolve into an annual summit as well as other statewide and regional gatherings, bringing together educators, policymakers, experts and other key stakeholders focused on achieving racial equity and eliminating racial disparities in education.

Public School Forum Hosts Policy Briefings for Candidates

By Lucy Russell

Public School Forum Intern & Thomas W. Ross North Carolina Leadership Fellow

Candidates for office and current elected officials joined the Public School Forum in Greenville and Raleigh for its first two Candidate Education Policy Briefings. The regional briefings are part of the Forum's Institute for Educational Policymakers designed to help current and future elected officials better understand the education policy process in North Carolina, as well as key education issues facing policymakers. All participants receive a copy of the 2018 North Carolina Education Primer, a Forum publication containing a comprehensive analysis and reference of current facts regarding education. The Candidate Briefings provide an opportunity to reflect on education policy making and have a non-partisan discussion of the research and issues facing NC schools.

More than 80 candidates have attended the briefings so far, including current legislators, General Assembly candidates, local elected officials and candidates, and judicial candidates. First, the Forum's policy and research staff provided background on the foundation of North Carolina education system, covering student performance, teacher salaries and pipeline, school finance and school facilities. Then they presented information on a variety of "hot topics" including school safety, school choice, accountability and technology & digital learning.

The Institute for Educational Policymakers is supported by the Burroughs Wellcome Fund. Registration is closed for the two remaining Candidate Briefings in Asheville on August 17th and in Charlotte on August 21th. Contact Lauren Bock, Director of Policy and Programs, at [email protected] with any questions.

Public School Forum Programs

Nominate a Leader for Children in Your Community

Do you know a leader in your community supporting our schools and making a difference in the lives of children both in and out of school? The Public School Forum is seeking nominations for individuals to be highlighted on our weekly statewide TV show, Education Matters. Click here for an example of a recent spotlight.

Nominees could be principals, superintendents, teachers, teacher assistants, guidance counselors, parents, students, business leaders, community volunteers, afterschool providers, and the list goes on!

To nominate someone, please fill out the form at https://www.surveymonkey.com/r/educationmatters.
State News
Teachers Across NC Will Get iPads. How Will That Work in Classrooms?
Photo Credit: Anna Demianenko, Unsplash.
State Superintendent Mark Johnson announced Tuesday that his agency will provide a new iPad for roughly every K-3 public school classroom in North Carolina.
The iPads are funded by $6 million that was supposed to be directed to teachers in 2016 but went unspent, according to the department.
To continue reading the complete article, click here.
Excerpt from:
Harris, C. "Teachers across NC will get iPads. How will that work in classrooms?" The News & Observer. 8/8/18.
As Math Test Denies NC Teachers Licenses, Hundreds of Classrooms Remain Unstaffed
Photo Credit: Louis Bauer, Pexels.
Less than three weeks before school starts, Wake County Public Schools is looking for 125 more elementary school teachers. Charlotte-Mecklenburg Schools, the state's second-largest district, needs about 100.
Some of those jobs are vacant because beginning teachers have given up on paying $94 a shot to take and retake the math test required to earn an elementary teaching license — a test that experts say focuses on algebra, statistics and other skills generally taught in middle or high school.
To continue reading the complete article, click here.
Excerpt from:
Doss Helms, A. "As math test denies NC teachers licenses, hundreds of classrooms remain unstaffed." The Charlotte Observer. 8/9/18.
Rowan–Salisbury Schools Kicks Off Renewal School District
Rep. Craig Horn, R-Union, speaks at the kick-off breakfast for Rowan-Salisbury Schools renewal school district. Photo Credit: Alex Granados, EducationNC.
Rowan-Salisbury Schools kicked off its new status as a renewal school district by holding a breakfast with education leaders and lawmakers from around the state yesterday.
The renewal school district designation gives all schools in the district charter-like flexibility, and a bevy of politicians pledged their support and talked about the importance of the opportunity Wednesday.
To continue reading the complete article, click here.
Excerpt from:
Granados, A. "Rowan-Salisbury Schools kicks off renewal school district." EducationNC. 8/9/18.
The Charter School Debate Gets Personal in Durham as Council Rejects Expansion
Durham City Council member DeDreana Freeman awaits the start of a City Council meeting on Monday, August 6, 2018. Photo Credit: Julia Wall, The News & Observer.
The argument over charter schools reached the Durham City Council on Monday night, even though the council has no jurisdiction over the school system.
Council members were divided over giving the go ahead for Excelsior Classical Academy, a charter school, to get education revenue bonds. The bonds require no money from the city, just its approval. Excelsior needs the financing to pay off the bridge loan it used to buy the building it had been leasing, along with upfitting the space.
But the council voted no, 5-2.
To continue reading the complete article, click here.
Excerpt from:
Baumgartner Vaughan, D. "The charter school debate gets personal in Durham as council rejects expansion." The Herald Sun. 8/7/18.
$1B Plan Builds 12 Schools in Robeson County
 From left Superintendent Shanita Wooten talks with board members Brenda Fairley-Ferebee and Mike Smith. On the right, Craig Lowry and Steve Martin have a chat. Photo Credit: Scott Bigelow, The Robesonian.
The Board of Education of the Public Schools of Robeson County during its retreat Saturday approved a billion-dollar master plan to build to build 12 new schools in Robeson County.
The board, minus member Brian Freeman, met at the new temporary central office on Kahn Drive in Lumberton. The working meeting lasted six hours as the board discussed policies and rejected UNC Pembroke's bid to takeover Union Elementary School as part of a state-sponsored, laboratory school program.
To continue reading the complete article, click here.
Excerpt from:
Bigelow, S. "$1B plan builds 12 schools." The Robesonian. 8/4/18.
Wake Schools, Wake Tech and Parks Would Get Funding If Voters Back 3 Bonds This Fall
The worksite at the new Oakview Elementary School is full of activity as construction continues on Dec. 8, 2015 in Holly Springs, N.C. A new Wake County school construction bond referendum is expected to be placed on the November 2018 ballot. Photo Credit: Chuck Liddy, The News & Observer.
Wake County leaders agreed Monday to put three items on the ballot this fall to help fund public education and recreation.
If all three of the bonds are approved by voters, the county's property tax rate will rise 3.8 cents. That would be an increase of $114 on the property tax bill of a $300,000 home in Wake County.
To continue reading the complete article, click here.
Excerpt from:
Johnson, A. "Wake schools, Wake Tech and parks would get funding if voters back 3 bonds this fall." The News & Observer. 8/6/18.
National News
Hate in Schools: An In-Depth Look
Image Credit: Vanessa Solis.
Schools are often a venue for hate-fueled speech and acts. To better understand the prevalence and nature of hate in schools, Education Week joined Documenting Hate, a media collaborative led by ProPublica that collects reports on hate incidents across the country. We analyzed hate incidents in K-12 settings using data from ProPublica's database, as well as incidents we tallied from news media coverage spanning 2015-2017.
Three swastikas were scrawled on the note found in the girls' restroom, along with a homophobic comment and a declaration: "I Love Trump."
Found inside the backpack of a Latina student, a note that said: Go back to Mexico.
Two other hate-filled incidents—invoking Donald Trump's name and using swastikas—were also reported that same day.
The school: Council Rock High in this mostly white, affluent Philadelphia suburb.
The day: Nov. 9, 2016, the day after the election of President Trump.
To continue reading the complete article, click here.
Excerpt from:
Vara-Orta, F. "Hate in Schools: An In-Depth Look." Education Week. 8/6/18.
The Saga of Ohio's Embattled E-School Is Coming to an End
Nineteen-year-old student Chryssoula Stavropoulos, left, along with her mother, Elaine, uses her family's laptop to complete lessons for the Electronic Classroom of Tomorrow earlier this year from her kitchen in Blacklick, Ohio.
Photo Credit: Kantele Franko, AP File.
The Ohio Supreme Court ruled against the Electronic Classroom of Tomorrow on Wednesday, upholding lower court rulings allowing the state department of education to seek repayment of tens of millions of dollars from Ohio's largest full-time online charter school after it was unable to verify its claims of student enrollment.
The 4-2 decision in favor of the state education department likely signals the final end of ECOT, which once claimed 15,000 students, but closed in the middle of last school year.
To continue reading the complete article, click here.
Excerpt from:
Herold, B. "The Saga of Ohio's Embattled E-School Is Coming to an End." Education Week. 8/8/18.
Student's Math Scores Drop for Years After Using a Private School Voucher in Country's Largest Program
Ft. Wayne, IN: Students walk past "The Road to Success" sign displayed in the hallway at Horizon Christian Academy in Ft. Wayne, Indiana December 20, 2016. Horizon Christian Academy is one of more than 300 schools that accepts vouchers in Indiana, which has the largest statewide voucher program in the nation.
Low-income students who use a voucher to attend private school in Indiana see their math scores drop for several years as a result, according to a new study.
The findings are a blow to the argument that poor students benefit from the choice to attend a private school, a policy championed by U.S. Secretary of Education Betsy DeVos.
"Our results do not provide robust support that the [voucher program] has been successful to date at improving student achievement for low-income students who use a voucher to switch from a public to a private school," conclude the researchers, Mark Berends of Notre Dame and Joseph Waddington of the University of Kentucky.
To continue reading the complete article, click here.
Excerpt from:
Barnum, M. "Students' math scores drop for years after using a private school voucher in country's largest program ." Chalkbeat. 8/9/18.
Principals Are Running for Elected Office. Here's Why.
Aimy Steele, who recently left her job as a principal to run for office, campaigns for a seat in the North Carolina House during a National Night Out event in Kannapolis, N.C., on Aug. 7. Photo Credit: Jason E. Miczek, Education Week.
The final straw broke in November when Aimy Steele got a call from the central office asking her to find space for five more classrooms.
Steele, the principal of Beverly Hills STEM Elementary School in Concord, N.C., about 25 miles from Charlotte, had already moved an English-as-a-second-language class into the library and an after-school program from a portable unit into the cafeteria to comply with a state law mandating lower class sizes in elementary grades.
The mandate, which she said did not come with extra money for new teachers or classrooms—school construction is funded at the county-level—came after financially-strapped districts had shed hundreds of teaching assistants.
To continue reading the complete article, click here.
Excerpt from:
Superville, D. "Principals Are Running for Elected Office. Here's Why." Education Week. 8/7/18.
Opportunities
Schools That Lead: Networked Improvement Communities in NC
Schools That Lead, in partnership with the NC General Assembly and the NC Department of Public Instruction, is excited to announce it will launch its North Carolina Networked Improvement Communities this fall for traditional public and charter schools seeking to improve learning outcomes for their students.
Over the last four years, we have partnered with the Carnegie Foundation for the Advancement of Teaching to grow practitioners' capacity to use improvement science.  In our work, principals and teachers learn to use improvement science to articulate their theories and assumptions, select change ideas and measure impact over time as they work to solve a common problem. 
Thus, Schools That Lead will convene and lead K-12 networked improvement communities for teachers and principals in up to 60 North Carolina public schools to address problems of practice using improvement science. Schools That Lead will work with networks of up to 20 elementary schools, 20 middle schools and 20 high schools to solve the following problems:
High schools:  Increasing on-time graduation rates; 

Middle schools: Reducing 9th-grade retentions; and 

Elementary schools: Reducing the number of students with early warning indicators in course failures, absences and discipline.
DEADLINE AND SELECTION
Proposals are due September 5, 2018.

Schools will be selected by lottery and notified of selection by September 14, 2018.

The lottery will be weighted in favor of schools with NC Report Card grades of C, D, and F.

The first convening of selected schools will be held in Raleigh on Wednesday, September 26, 2018.
Access the RFP here: 
https://docs.google.com/forms/d/e/1FAIpQLSfTyy773dg5VcKgL7fVIbFW91Yiak51ZiOcCaWQ_iH4ydyoVA/viewform
The RFP should be completed by the school principal and should take no more than 30 minutes. For questions please email: [email protected]
Kenan Fellows Program for Teacher Leadership Seeks a Program Manager
The Kenan Fellows Program for Teacher Leadership (KFP) is searching for a Program Manager who will report to the KFP Associate Director of Program Operations and work closely with her/him to manage all aspects of program operations including teacher recruitment, internship oversight, professional development, and project design/implementation.
This individual is a key contact for Fellows and their STEM mentors, as well as school district personnel. At least three years of K-12 teaching experience required; experience leading teacher professional development is desirable. Bachelor's degree in education or other relevant field required. Master's degree preferred.
Women in Educational Leadership Symposium
Registration is open for the third annual Women in Educational Leadership Symposium (WIELS). The purpose of WIELS is to bring women together to share, learn, and grow in leadership. This conference aims to provide personalized learning and mentoring opportunities for those who aspire to become or currently serve as educational leaders.
The symposium will be held October 5 through October 6, 2018 at Appalachian State University in Boone, NC. This year's conference theme is Advancing the Leader Within: Building Capacity.
Registration for the conference is online at https://wiels.appstate.edu/about-us/registration. Additional information can be found at https://wiels.appstate.edu/.
Burroughs Wellcome Fund Career Awards for Science and Mathematics Teachers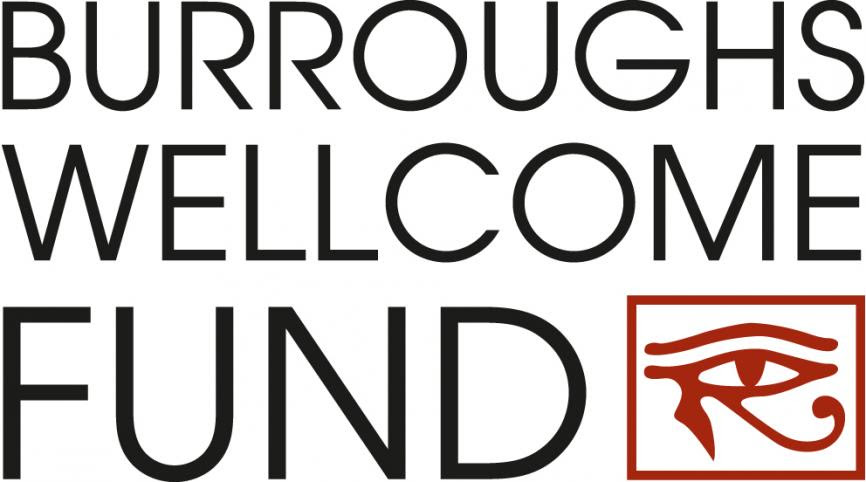 The Burroughs Wellcome Fund Career Award for Science and Math Teachers (CASMT) application is now available online. The Career Award for Science and Mathematics Teachers is a five-year award available to outstanding science and/or mathematics teachers in the North Carolina public primary and secondary schools. The purpose of this award is to recognize teachers who have demonstrated solid knowledge of science and/or mathematics content and have outstanding performance records in educating children. The deadline for submission is September 24th, 2018. For more information or to access the application, visit https://www.bwfund.org/grant-programs/science-education/career-awards-science-and-mathematics-teachers.
The Friday Report is published weekly by the Public School Forum of NC and is distributed to Forum members, policymakers, donors, media, and Forum subscribers. Archived editions can be found at www.ncforum.org.
©2018 Public School Forum of North Carolina. All Rights Reserved.
Public School Forum of North Carolina
919-781-6833
Follow us at @theNCForum