The Friday Report
July 6, 2018
Forum News

This Week on Education Matters: Future of Education in the American South

Note: Due to the 4th of July holiday, a new episode of Education Matters will not air this week. FOX 50 and the NC Channel will air an encore episode. Education Matters will be preempted on WRAL-TV on Saturday due to network programming.

A new report says that while North Carolina and other Southern states made major advances in education in recent decades, achievement gaps between more affluent students and historically disadvantaged classmates have widened. Are voters ready to move faster to close the gap?

Guests Include:

Alan Richard, Education Journalist (pictured above)

Howard N. Lee, Former State Senator (pictured below)

When and Where to Watch Education Matters

Sunday at 8:00 AM,

FOX 50

(Raleigh/Durham/Fayetteville)

Sunday at 6:30 AM and Wednesday at 9:30 AM, UNC-TV's North Carolina Channel (Statewide)

The North Carolina Channel can be found on Time Warner Cable/Spectrum Channel 1277 or check your local listing and other providers here.

Online at https://www.ncforum.org/.

Education Matters is also available as a podcast on iTunes, SoundCloud, Stitcher, Overcast, and Google Play Music.

State News

Surprises From Beginning to End: A Legislative Recap

The House convenes for the second day of the short session.

Photo Credit: Analisa Sorrells, EducationNC.

Rep. Craig Horn, R-Union, said prior to the recent General Assembly short session, he had been told things would be different this time.

Legislative leaders had been working on the budget before the session even started. Horn said the plan for the budget was it would be a simple adjustment to the spending plan passed last year. It would take into account the actual amount of money coming into government coffers rather than the projected amount estimated last year. The budget would not be a policy document but a spending one. Furthermore, he said that the only bills leaders expected to take up would be those allowed by the rules. They would eschew the practice of gutting proposed committee substitutes and replacing the text with entirely new bills to get around the rules. Things would be different, Horn said, though he added that it was impossible to be sure.

To continue reading the complete article, click here.

Excerpt from:

Granados, A. "Surprises from beginning to end: A legislative recap." EducationNC. 7/2/18.

40 NC Education Employees Laid Off, Including Some Who Help Low-Performing Schools

North Carolina Department of Public Instruction. 

Photo Credit: Kelly Hinchcliffe, WRAL.

Layoff notices were given last Friday to 40 employees at the state Department of Public Instruction — including several who work with North Carolina's low-performing schools — to help meet a $5.1 million budget cut ordered by state lawmakers.

Most of the cuts were in Educator Support Services, a division that helps low-performing schools and districts, and in the Information Technology Division. In addition to the 40 layoffs, 21 vacant positions were eliminated, according to State Schools Superintendent Mark Johnson.

These cuts will hurt the schools that need the help the most, according to Keith Poston, president and executive director of the Public School Forum of North Carolina. He said that DPI has done a good job of helping to transform challenging schools.

"The cuts announced today fall disproportionately on the professionals who are supporting our low-performing and most challenging schools," Poston said. "It's exactly the opposite of what we should be doing."

To continue reading the complete article, click here.

Excerpt from:

Hui, K. "40 NC education employees laid off, including some who help low-performing schools." The News & Observer. 6/29/18.

Public School Forum Programs

Nominate a Leader for Children in Your Community

Do you know a leader in your community supporting our schools and making a difference in the lives of children both in and out of school? The Public School Forum is seeking nominations for individuals to be highlighted on our weekly statewide TV show, Education Matters. Click here for an example of a recent spotlight.

Nominees could be principals, superintendents, teachers, teacher assistants, guidance counselors, parents, students, business leaders, community volunteers, afterschool providers, and the list goes on!

To nominate someone, please fill out the form at https://www.surveymonkey.com/r/educationmatters.
"Renewal School System" Gives One County Same Flexibility as Charter Schools
Image Credit: Rowan-Salisbury Schools.
North Carolina has a new law to give a school district more flexibility if it has a lot of struggling schools – and the law applies only to Rowan-Salisbury Schools.
Almost half of the schools in the Rowan-Salisbury district – between Greensboro and Charlotte – have what's called restart status. Low-performing schools can apply to be a restart school to get the same kind of flexibility that charter schools have. It allows them to do things like change their calendar or the way they pay teachers. The hope is that flexibility will help the school improve. Now, a new law will allow that county to treat all schools in its district like a restart school.
To continue reading the complete article, click here.
Excerpt from:
Schlemmer, L. "'Renewal School System' Gives One County Same Flexibility As Charter Schools" WUNC. 7/5/18.
Who's Really In Charge of NC's Public Schools? State Board and Superintendent Spar.
State Superintendent Mark Johnson (left) and the State Board of Education Chair, Bill Cobey (right).
The fight over who is running North Carolina's public schools remains unsettled, with both the State Board of Education and Superintendent Mark Johnson insisting they're in charge.
Both sides claimed victory in a state Supreme Court decision released in June that upheld a 2016 state law transferring some of the state board's powers to Johnson. In a statement released Monday night, state board chairman Bill Cobey accused Johnson of overstepping the court decision by working with legislators to pass a new law in June that strips the board of power to oversee the state's public schools.
To continue reading the complete article, click here.
Excerpt from:
Hui, K. "Who's really in charge of NC's public schools? State board and superintendent spar." The News & Observer. 7/3/18.
Report: Aspiring Teachers More Likely to View Behavior of Black Boys as Hostile
Photo Credit: Jess Clark, WUNC.
Aspiring teachers are more likely to mistake emotions for anger in the face of a black person than a white person, according to a new study published in the journal "Contemporary Education." It also found that participants were more likely to view the behavior of black boys as hostile.
The study's lead author, N.C. State University Psychology Professor Amy Halberstadt, said most Americans carry an implicit, unconscious racial bias, which can have unintended impact on students of color.
To continue reading the complete article, click here.
Excerpt from:
Martinez, R. "Report: Aspiring Teachers More Likely To View Behavior Of Black Boys As Hostile." WUNC. 7/2/18.
NC Influencers Say State Needs to Give Schools Enough Money and Close Achievement Gap
Photo Credit: Kyo Azuma, Unsplash.
Public schools need to receive adequate funding to ensure the continued health of North Carolina, according to a new survey of some of the state's most influential leaders.
A group of 60 North Carolina Influencers — comprised of leaders in the state's political, business, academic and faith communities — were asked about the importance of 14 different education topics. Nearly all the Influencers listed adequate funding as being very important, saying that taking care of that issue would help solve a variety of other problems affecting the state's K-12 education system.
To continue reading the complete article, click here.
Excerpt from:
Hui, K. "NC Influencers say state needs to give schools enough money and close achievement gap." The News & Observer. 7/2/18.
Alamance Officials Weigh in on NC Letting Cities Fund Schools
Photo Credit: Element5 Digital, Unsplash.
A state budget provision passed Tuesday, June 12, allows municipalities to chip in funding for schools.
The provision is tied to House Bill 514, a controversial bill allowing a municipality to establish its own charter school, which passed 64–53 on June 6 after a push to allow Matthews, N.C., to form its own charter school outside of the Charlotte-Mecklenburg school system.
While ABSS Interim Superintendent Angela Bost says she, personally, is against HB 514, the budget provision is a separate issue.
To continue reading the complete article, click here.
Excerpt from:
Williams, J. "Alamance officials weigh in on N.C. letting cities fund schools." The Times News. 6/28/18.
Opportunities
Registration Open for 2018 Candidate Education Policy Briefings
All candidates for public office and current elected officials in North Carolina are invited to join the Public School Forum for one of four Candidate Education Policy Briefings held across the state for a balanced discussion of the background and research on the current education issues facing North Carolina. The Forum's policy and research staff will present essential information on a variety of important issues, including teacher & administrator compensation, school choice, accountability, school finance, school safety, and student performance. Attendees will be given a copy of the Forum's newly updated 2018 Education Primer for a quick reference of facts regarding the state's public school system.  
We have scheduled the briefings on the dates and sites listed below. All briefings will open with a continental breakfast at 

8:30 am

, with the session beginning at 

9:00 am

 and ending promptly at 

12:00 pm.
August 2, 2018

 – Greenville

–

Hilton Greenville

August 7, 2018

–

Raleigh

–

NC Museum of Natural Sciences

August 17, 2018

 – Asheville – Hilton Garden Inn Asheville

August 21, 2018

 – Charlotte – 

Levine Museum of the New South
Click here to register by 

July 31, 2018

. Contact Lauren Bock, Director of Policy and Programs, at 

[email protected]

 with any questions.
Job Opportunity: Senior Director of Policy
The Public School Forum of North Carolina is seeking a Senior Director of Policy. This individual will lead education policy analysis and research for the organization to expand and promote the Forum's role in evidence-based policy decisions that promote world-class public education in North Carolina. This position reports directly to the President and Executive Director.
For more than 30 years, the Public School Forum of North Carolina has worked to shape world-class public schools through research, policy work, programs, advocacy, and continuing education for educators and policymakers. We are a nonprofit partnership of leaders from business, education, and government that makes significant contributions to K-12 public education in North Carolina.
In addition to research and analysis in the public policy arena, the Forum has created and run numerous programs, including the original NC Teaching Fellows Program, the Beginning Teacher Leadership Network (BTLN), the NC Center for Afterschool Programs (NC CAP), the North Carolina Education Policy Fellowship Program (EPFP), and the NC Institute for Educational Policymakers. In the Fall of 2016, the Forum launched a new weekly television program, Education Matters, which airs on WRAL-TV, FOX 50 and statewide on UNC-TV's NC Channel.
To learn more about this position, click here. Interested candidates should send a resume, cover letter and salary history to Rhonda van Dijk [email protected] with the subject line "Senior Policy Director". This position is open until filled.
Applications Open for 2018-19 NC Education Policy Fellowship Program (EPFP)
The Public School Forum is accepting applications for the 2018-19 cohort of the North Carolina Education Policy Fellowship Program (EPFP).
The North Carolina Education Policy Fellowship Program is the only statewide program of its kind that focuses on leadership and professional development in the context of education policy. Fellows come from public schools, higher education, community colleges, and a diverse array of education organizations across North Carolina. Each class includes a cohort of fellows who focus on education policy issues and the wide range of factors that influence education in North Carolina. Fellows will increase their awareness of how public policy is made, learn whom the key players are in the formation of this policy, and become more confident and involved in the policy-making process.
EPFP Application information can be found online at https://www.ncforum.org/education-policy-fellowship-program/. Applications are due by July 15, 2018. Contact Lauren Bock, Public School Forum Director of Policy & Programs, at [email protected] with questions.
NC CAP 2018 Policy and Practice Regional Convenings
This July, the NC Center for Afterschool Programs will host four Regional Convenings in various locations across the state. Each of the convenings will be held at Community Colleges that offer School-Age Career Certificates or Degree Programs. Specific dates, host community colleges and STEM Enrichment Experts are as follows:
July 10: Edgecombe Community College [Tarboro, NC]
Dropping Seeds in Motion
July 12: Durham Technical Community College [Durham, NC]
Morehead Planetarium and Science Center
July 17: Blue Ridge Community College [Flat Rock, NC]
Pisgah Astronomical Research Institute [PARI]
July 18: Central Piedmont Community College [Charlotte, NC]
365 Weird & Wonderful Science Experiments [Elizabeth Snoke Harris]
Policy & Practice Regional Convenings will provide an opportunity for attendees to engage in meaningful dialogue pertaining to the 2018 Roadmap of Need. The annual Roadmap of Need uses data on economic development, education, health and youth behavior & safety to take a whole child needs assessment of what youth living in each of North Carolina's 100 counties must have in order to thrive in school and in life. In addition to dialogue centered on the recently released Roadmap, attendees will be afforded an opportunity to explore a range of STEM-specific strategies through enrichment activities presented by partnering organizations and STEM experts. Lunch will be provided at each convening and attendees can register free of charge.
The agenda for each of the Regional Convenings will be as follows:
8:30 am: Registration/Coffee
9 am: Welcome/Roadmap of Need Dialogue
11 am: Lunch
11:30 am: STEM Enrichment
12:30 pm: Adjournment
Click here to register. Space is limited so secure your spot by registering today! The deadline to register is July 8th.
Burroughs Wellcome Fund Career Awards for Science and Mathematics Teachers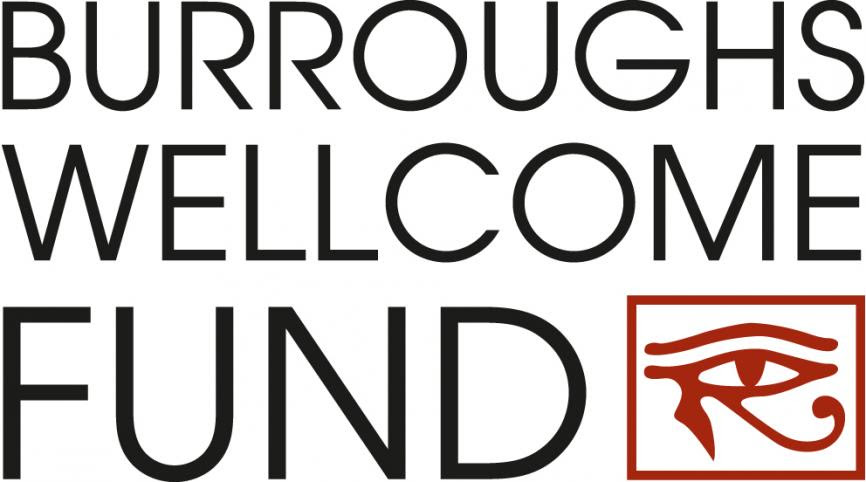 The Burroughs Wellcome Fund Career Award for Science and Math Teachers (CASMT) application is now available online. The Career Award for Science and Mathematics Teachers is a five-year award available to outstanding science and/or mathematics teachers in the North Carolina public primary and secondary schools. The purpose of this award is to recognize teachers who have demonstrated solid knowledge of science and/or mathematics content and have outstanding performance records in educating children. The deadline for submission is September 24th, 2018.
For more information or to access the application, visit https://www.bwfund.org/grant-programs/science-education/career-awards-science-and-mathematics-teachers.
Women in Educational Leadership Symposium
Registration is open for the third annual Women in Educational Leadership Symposium (WIELS). The purpose of WIELS is to bring women together to share, learn, and grow in leadership. This conference aims to provide personalized learning and mentoring opportunities for those who aspire to become or currently serve as educational leaders.
The symposium will be held October 5 through October 6, 2018 at Appalachian State University in Boone, NC. This year's conference theme is Advancing the Leader Within: Building Capacity.
Registration for the conference is online at https://wiels.appstate.edu/about-us/registration. Additional information can be found at https://wiels.appstate.edu/.
The Friday Report is published weekly by the Public School Forum of NC and is distributed to Forum members, policymakers, donors, media, and Forum subscribers. Archived editions can be found at www.ncforum.org.
©2018 Public School Forum of North Carolina. All Rights Reserved.
Public School Forum of North Carolina
919-781-6833
Follow us at @theNCForum