The Friday Report
August 31, 2018
Public School Forum Programs

Nominate a Leader for Children in Your Community

Do you know a leader in your community supporting our schools and making a difference in the lives of children both in and out of school? The Public School Forum is seeking nominations for individuals to be highlighted on our weekly statewide TV show, Education Matters. Click here for an example of a recent spotlight.

Nominees could be principals, superintendents, teachers, teacher assistants, guidance counselors, parents, students, business leaders, community volunteers, afterschool providers, and the list goes on!

To nominate someone, please fill out the form at https://www.surveymonkey.com/r/educationmatters.
State News
Pay Principals Based on Tests, Not Experience, Legislators Say. Some Districts Disagree.
Some North Carolina school systems are trying to circumvent changes made by state lawmakers to stop paying principals based on how many years of experience they have as educators.
Last year, the General Assembly switched from paying principals based on their education experience to giving them bonuses based on how their students do on exams.
But some school districts, such as Wake County, disagree and are using local money to still pay principals based on how long they've been an educator.
To continue reading the complete article, click here.
Excerpt from:
Hui, T. "Pay principals based on tests, not experience, legislators say. Some districts disagree." The News & Observer. 8/30/18.
What Public School Finance Officers Want You To Know About School Funding
Veteran school finance officer Jennifer Bennett of Vance County Schools says she struggles to find ways to pay for technology, after-school programs and field trips to expose her small-town students to experiences that will prepare them for future jobs. Photo Credit: Liz Schlemmer, WUNC.
Workers are up on ladders painting and getting ready to reopen Southern Vance County high school as just Vance County High. The rural district north of Raleigh is consolidating two of its high schools to use space and utilities more efficiently – and ultimately to save money. The district's enrollment is declining, while the population balloons in nearby urban areas.
Jennifer Bennett heads the finance office at Vance County Schools. She is the one watching the budget around here, and she's been at the school finance game for 24 years. Bennett was once the director of School Business at the state's Department of Public Instruction, and has also worked as a finance administrator at Durham Public Schools.
Bennett says her biggest challenge is working with limited resources that also come with lots of limitations. She wants legislators and parents to understand that challenge.
To continue reading the complete article, click here.
Excerpt from:
Schlemmer, L. and Debruyn, J. "What Public School Finance Officers Want You To Know About School Funding." WUNC. 8/29/18.
CMS Plays Hardball with Suburbs: Vote Could Change Assignments, Construction Plans
J.M. Alexander Middle School, recently rebuilt with bond money, could become one of two middle schools used for all Huntersville residents under a CMS plan approved Tuesday. Photo Credit: Diedra Laird, The Charlotte Observer.
The Charlotte-Mecklenburg school board passed an act Tuesday that could dramatically change school construction and boundaries in suburban towns, a move members said was a response to the passage of a controversial town charter school bill this summer.
The charter school bill, sponsored by state Rep. Bill Brawley of Matthews, authorizes all North Carolina towns to spend tax money for public education and allows four Mecklenburg towns to create charter schools that provide priority seating for town residents.
The CMS "Municipal Concerns Act of 2018," posted for the public less than an hour before Tuesday's meeting began, would effectively block future school construction in Matthews, Mint Hill, Huntersville and Cornelius, four towns that were authorized to create municipal charter bills. Those towns could get back onto the CMS construction priority list by approving a binding 15-year moratorium on launching town charter schools.
To continue reading the complete article, click here.
Excerpt from:
Doss Helms, A. "CMS plays hardball with suburbs: Vote could change assignments, construction plans." The Charlotte Observer. 8/28/18.
NC Teachers Say Conditions Are 'Unacceptable' and Demand Lawmakers Take Action
Red4EdNC held town halls on Friday demanding that North Carolina lawmakers improve conditions in the public schools. They presented a list of grievances they'll use to form a Teachers Congress to organize actions if things don't improve. Photo Credit: Travis Long, The News & Observer.
Days before the new school year begins, teachers around North Carolina demanded Friday that state legislators do more to improve conditions in public schools.
Members from Red4EdNC, a statewide teachers' group, presented Friday a list of grievances, including overly large class sizes and inadequate supplies. Teachers in 104 school districts signed the list, which the group is using as a basis for asking voters and lawmakers to "reverse the harmful course" the state has taken.
To continue reading the complete article, click here.
Excerpt from:
Hui, T and Doss Helms, A. "NC teachers say conditions are 'unacceptable' and demand lawmakers take action." The News & Observer. 8/24/18.
NC Superintendents Says He's Trying to Reduce Testing for Young Students
NC Superintendent Mark Johnson greets students on their first day of school at Buckhorn Creek Elementary in Wake County. Photo Credit: Mark Johnson, Twitter.
As students went back to school in Mecklenburg County and around the state today, North Carolina Superintendent Mark Johnson said he's trying to reduce mandatory testing for younger students this year.
Johnson said he's already started taking steps toward that goal in a statement released Monday. The superintendent said he's used funds acquired through the Read to Achieve legislative initiative —a state law requiring that special attention be given to students who cannot read at grade level by third grade — to purchase iPad devices for K-3 classrooms. Johnson said the technology will allow teachers to monitor students' reading progress online while the students work, rather than determining progress through testing.
To continue reading the complete article, click here.
Excerpt from:
"North Carolina Superintendent Says He's Trying To Reduce Testing For Young Students." WFAE. 8/27/18.
Rowan-Salisbury School Board Votes to End Kindergarten Assessments in District's First Renewal Decision
Photo Credit: Pixabay, Pexels.
The Rowan-Salisbury Board of Education on Monday voted to follow the recommendation of teachers and ditch kindergarten entry assessments. But discussions about other staff recommendations proved to be thornier affairs.
Superintendent Lynn Moody walked board members through ideas and recommendations that teachers put forth at an Aug. 16 meeting of design teams. The groups — one for each school — are responsible for brainstorming and discussing ways that the school system might take advantage of its new charter-like flexibilities as a renewal school district.
To continue reading the complete article, click here.
Excerpt from:
Rider, R. "Rowan-Salisbury school board votes to end kindergarten assessments in district's first renewal decision." Salisbury Post. 8/28/18.
National News
2 in 3 Americans Say Public School Teachers Are Underpaid
Thousands of teachers from across Kentucky fill the state Capitol in Frankfort in April to rally for increased funding and to protest changes to the state-funded pension system. Photo Credit: Timothy D. Easley, AP.
Most Americans say public-school teachers are underpaid and say they would support them if they went on strike for better wages, a new poll shows, offering backup for newly assertive educators.
At the same time, the poll found American confidence in teachers at a low point. Also, the share of Americans who would want one of their children to become a teacher has fallen sharply, partly because of low pay, the poll found.
The PDK Poll, which annually measures American attitudes toward education issues, was conducted in May, following high-profile strikes by teachers in states such as West Virginia, Kentucky and Oklahoma.
To continue reading the complete article, click here.
Excerpt from:
Meckler, L. "2 in 3 Americans say public school teachers are underpaid." The Washington Post. 8/27/18.
Race, Discipline, and Safety at U.S. Public Schools
Photo Credit: Neonbrand, Unsplash.
There are more than 96,000 public schools in America. The U.S. Department of Education recently released data that was collected from all of them. The data, based on the 2015-2016 school year, reveals the extent of police presence in schools, the lack of basic services, and the growing racial disparities in public school systems serving 50 million students. In many communities, all of these conditions are worsening.
The ACLU is partnering with the UCLA Civil Rights Project to publish a series of reports and data tools to enhance the public's understanding of the Civil Rights Data Collection (CRDC). Some data are being reported publicly for the first time, including the number of days lost to suspension; the number of police officers in stationed in schools; and the number of school shootings reported nationwide.
To continue reading the complete article, click here.
Excerpt from:
"Race, Discipline, and Safety at U.S. Public Schools." ACLU. August 2018.
After Five Years, a Bold Set of Teacher-Prep Standards Still Faces Challenges
Photo Credit: Pixabay, Pexels.
It has been five years this week since the teacher-preparation landscape was shaken up with the adoption of standards for accreditation that focused on evidence and outcomes, and teacher-training programs are still feeling the ripple effects.
The Council for the Accreditation of Educator Preparation, which was created by a 2010 merger between two national accrediting bodies, officially approved its new standards on Aug. 29, 2013. Since then, teacher-prep programs seeking accreditation have worked to meet more rigorous standards, including ones that created minimum criteria for teacher-candidates' academic achievements and that forced institutions to demonstrate graduates' impact in the classrooms where they ended up working.
To continue reading the complete article, click here.
Excerpt from:
Will, M. "After Five Years, a Bold Set of Teacher-Prep Standards Still Faces Challenges." Education Week. 8/28/18.
Female, Minority Students Took AP Computer Science in Record Numbers
Tyson Navarro, 10, of Fremont, Calif., learns to build code using an iPad at a youth workshop at the Apple store in 2013. Code.org said a record number of female and under-represented minority students took AP computer science classes in 2018. Photo Credit: Marcio Jose Sanchez, Associated Press.
Female, black and Latino students took Advanced Placement computer science courses in record numbers, and rural student participation surged this year, as the College Board attracted more students to an introductory course designed to expand who has access to sought-after tech skills.
This year, 135,992 students took advanced placement (AP) computer science exams, a 31 percent increase from last year, according to data from the College Board, the organization that administers standardized tests that help determine college entrances as well as AP courses.
To continue reading the complete article, click here.
Excerpt from:
Suppe, R. "Female, minority students took AP computer science in record numbers." USA Today. 8/27/18.
Opportunities
America to Me: Real Talk Campaign
In the new STARZ unscripted documentary series "America to Me," Academy Award-nominated filmmaker Steve James (Hoop Dreams, Life Itself) examines racial, economic and class issues in contemporary American education. America to Me opens the doors to a high school outside of Chicago, where students and teachers struggle to navigate crucial issues of race, identity, and education.
They're starting an important conversation. Join them by registering your watch group in the "America To Me: Real Talk Campaign" with thousands across the country! Get your own community, classroom, and family talking about these issues to build understanding and open doors to opportunity and parity – no matter one's race.
To register your watch group, visit: 
https://docs.google.com/forms/d/e/1FAIpQLSf72S4GGc44Q_w3GHpbtrlu0dtSTqfwyecflG8lioI_EvTK_w/viewform
To learn more, visit: https://www.americatomerealtalk.com/
Look for information about special North Carolina screenings coming soon in Charlotte and Durham.
Schools That Lead: Networked Improvement Communities in NC
Schools That Lead, in partnership with the NC General Assembly and the NC Department of Public Instruction, is excited to announce it will launch its North Carolina Networked Improvement Communities this fall for traditional public and charter schools seeking to improve learning outcomes for their students.
Over the last four years, we have partnered with the Carnegie Foundation for the Advancement of Teaching to grow practitioners' capacity to use improvement science.  In our work, principals and teachers learn to use improvement science to articulate their theories and assumptions, select change ideas and measure impact over time as they work to solve a common problem. 
Thus, Schools That Lead will convene and lead K-12 networked improvement communities for teachers and principals in up to 60 North Carolina public schools to address problems of practice using improvement science. Schools That Lead will work with networks of up to 20 elementary schools, 20 middle schools and 20 high schools to solve the following problems:
High schools:  Increasing on-time graduation rates; 

Middle schools: Reducing 9th-grade retentions; and 

Elementary schools: Reducing the number of students with early warning indicators in course failures, absences and discipline.
DEADLINE AND SELECTION
Proposals are due September 5, 2018.

Schools will be selected by lottery and notified of selection by September 14, 2018.

The lottery will be weighted in favor of schools with NC Report Card grades of C, D, and F.

The first convening of selected schools will be held in Raleigh on Wednesday, September 26, 2018.
Access the RFP here: 
https://docs.google.com/forms/d/e/1FAIpQLSfTyy773dg5VcKgL7fVIbFW91Yiak51ZiOcCaWQ_iH4ydyoVA/viewform
The RFP should be completed by the school principal and should take no more than 30 minutes. For questions please email: [email protected]
Women in Educational Leadership Symposium
Registration is open for the third annual Women in Educational Leadership Symposium (WIELS). The purpose of WIELS is to bring women together to share, learn, and grow in leadership. This conference aims to provide personalized learning and mentoring opportunities for those who aspire to become or currently serve as educational leaders.
The symposium will be held October 5 through October 6, 2018 at Appalachian State University in Boone, NC. This year's conference theme is Advancing the Leader Within: Building Capacity.
Registration for the conference is online at https://wiels.appstate.edu/about-us/registration. Additional information can be found at https://wiels.appstate.edu/.
Burroughs Wellcome Fund Career Awards for Science and Mathematics Teachers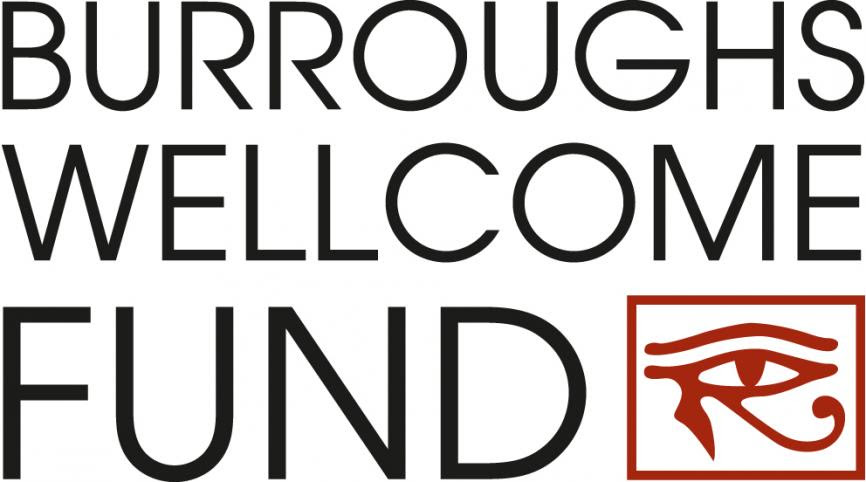 The Burroughs Wellcome Fund Career Award for Science and Math Teachers (CASMT) application is now available online. The Career Award for Science and Mathematics Teachers is a five-year award available to outstanding science and/or mathematics teachers in the North Carolina public primary and secondary schools. The purpose of this award is to recognize teachers who have demonstrated solid knowledge of science and/or mathematics content and have outstanding performance records in educating children. The deadline for submission is September 24th, 2018. For more information or to access the application, visit https://www.bwfund.org/grant-programs/science-education/career-awards-science-and-mathematics-teachers.
The Friday Report is published weekly by the Public School Forum of NC and is distributed to Forum members, policymakers, donors, media, and Forum subscribers. Archived editions can be found at www.ncforum.org.
©2018 Public School Forum of North Carolina. All Rights Reserved.
Public School Forum of North Carolina
919-781-6833
Follow us at @theNCForum